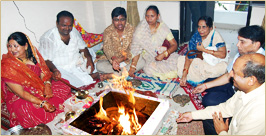 This offers possible remedy for a person or a group with one purpose. Our mission provides Rise High Quality and powerful mantras in the RiseVedic Yagyam which is effective for more than one person and for up-to three years. You can expect up-to 95% result by the Rise Vedic Yagam. The Rise Vedic Yagam is performed for 25 to 30 days and by 20 to 25 Pandits.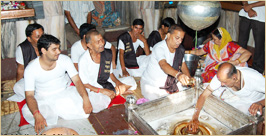 This is similar to RiseVedic Yagyam. To make it affordable we choose some of the mantras from the RiseVedic Yagyam. It is a complete remedy for the purpose. The difference is that Present Vedic Yagya is for individuals and not for groups. This Yagya is performed for 15 to 20 days by 11 to 21 Pandits.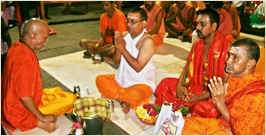 This yagya is meant for routine problems and desires. This Yagya is very strong, and is affordable for everyone. For some specific purpose this Yagya is done with 7 to 9 Pandits for 11 to 15 days. For big problems and faster results we recommend to you, The RiseVedic Yagyam or the Present Vedic Yagya.

Vedic Life Mission does what the yajman asks for. This is Dev Yagyam for example : if you already have a recommendation and you want us to do them as per methods prescribed in Veda and Puran. "This could be for example:- Rudraabhishekam Mahamritumanjay. Durga Saptshati/Kanakdhara /Mahalaxmi Yagayam. Vedic Life Mission Guarantees to do any Yagya at affordable price
more info
.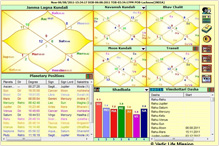 Vedic Jyotish astrology is a part of Vedic literature and has been preserved and handed down in Guru Shishya Parampara and qualifications of astrology. Vedic astrology is the original form of astrology that existed millions of years ago in, what is now known as the Indian subcontinent. Vedic Life Mission is a recently established organization in India, its aim is to help people in India and other countries of the world with Jyotish and Mantra Yagya in a well-organized way at affordable prices and to provide knowledge and service. Jyotish Mantra Yagya is our offering to International clients for solving their problems and fulfilling their desires. Our Jyotish services are provided under the guidance of Pandit B.B. Shastri and Pandit Gangadhar Sharma and other astrologers associated with them.

We also offer other services in the following areas: Vighraha, Pratishtha (installation ceremony) fund raising, religious and spiritual consultation, guidance for enlightenment and positive thinking, Vedic priest training and employment, Vedic studies, Vedic astrology, charity for poor students and Vedic study, vastu, spiritual tours and other services.